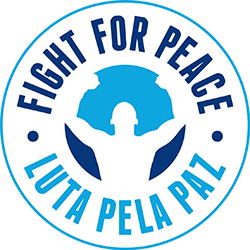 Fight for Peace Rugby Charity Dinner
Ball Room, The Londoner Hotel, Leicester Square
24th May 2022
Enjoy a wonderful evening alongside rugby stars such as Zinzan Brooke, Jason Leonard, Tom Shanklin, Danny Grewcock, Rob Henderson, Simon Shaw & many more at the exquisite Ball Room in London's newest & most extravagant super boutique hotel in Leicester Square.
– Champagne & Drinks Reception
– 3 Course Dinner
– Q & A with rugby heroes hosted by David Flatman
– Charity auction with the one and only Jonny Gould
– Your chance to make a difference to the youth of Newham
This is an excellent opportunity to entertain clients and network with leaders in the Property Industry.
To book a table or find out more about sponsorship opportunities email Andy Lee
Click on the below links to download a brochure or event flyer…
Fight For Peace Rugby Charity Dinner Flyer
Fight For Peace Sponsorship Brochure
Fight for Peace is dedicated to supporting young people to reach their full potential, and to promoting peace. It believes that for any young person to thrive they need access to opportunities, support and a safe environment. Keystone have partnered with Sportingclass to run a trio of fundraising events to support Fight for Peace and the local community of Newham.